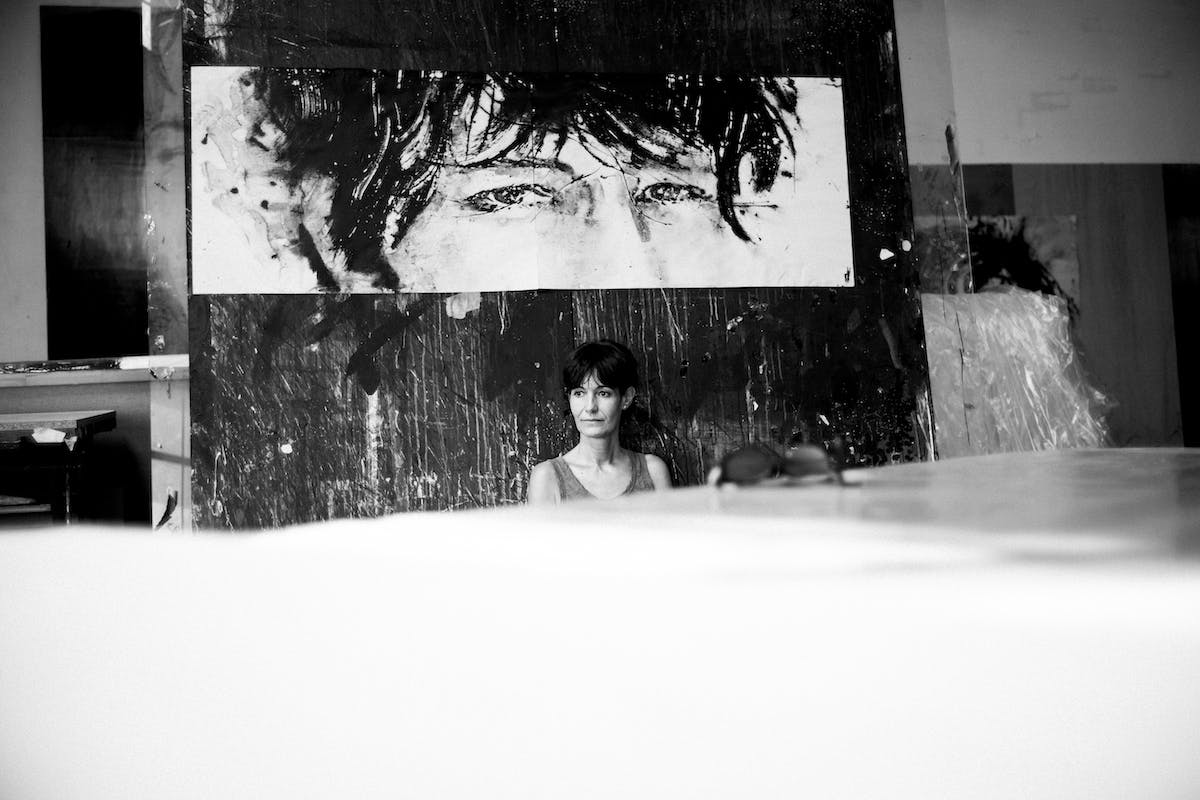 I am Lídia Masllorens. I studied the Fine Arts at the University of Barcelona, specialising in painting. I've always painted; it's my lifelong passion. I'm also skilled at photography, etching, and large-scale sculpture. 
The doors to becoming a professional artist were opened to me by displaying my work in art galleries in Girona and its surrounding districts – such as the Fundació Valvi and the Casa de Cultura Tomàs Lorenzana – and especially when I was awarded the 2013 Fundació Vila Casas Painting Prize.
My monotypes have travelled the world and I'm delighted about that. I've had my artwork exhibited in the Galerie Arcturus and the Centre of Catalan in Sorbonne, Paris; the Galerie Wolfsen in Aalborg, Denmark; the Leonhard's Gallery in Antwerp; in Hikone and the Centre of Contemporary Art in Osaka, Japan; the 100 Kubick Gallery, Cologne; and the Alzueta Gallery and the Fundació Vila Casas, Barcelona. My paintings have also been displayed at many European art fairs (including Art Madrid, Art Paris, Antica Namur, Brussels Fine Art, Affordable London, Scope Basel) and in the US (such as the LA Art Show, SOFA Chicago, Art Hamptons and Art On Paper New York, Art Miami).
At present, I continue experimenting with close-ups of faces in my studio in Cassà de la Selva.
Artist statement
I am drawn to a moderate, not total, abstraction. An image that remains in that specific transition of creation that allows the observer to interpret the painting precisely. But one that also allows the opportunity to sense implicit realities, to recreate what you have created. In short, to dream.
Yes, I paint faces. I paint faces because portraits have always fascinated me. One look is more telling than two hundred words. The imperceptible movement of a pair of lips can better express feeling than an entire paragraph. An eye's iris can merge into an arctic setting. Into a setting sun in a southern hemisphere desert. Because the face is the whole and it's the splash that leaps from a brush. An accident that creates a new world, a microcosm that comes to life in spite of the artist. I'm interested in these accidents; sometimes I cause them. Chance helps me too. I want to fly to this land: from nothing, to give birth to the whole. Or, within the whole, to find little worlds. In an insignificant splash nestles the Northern Lights. And in the cheek of the loveliest face lies the most terrifying hell. Faces that are just that, but that are more than faces. Spatters that are there to reveal universes. From everything to little. From nothing to plenty. To see an eye in a brushstroke. And let a whole face become a fraction of a particle. I look for a way to abstract myself from reality without running away from it. With my feet on the ground and a brush between my fingers, I seek to tread the tangible and leap there, to the untamed homeland of dreams.
I am going there. This is my challenge.